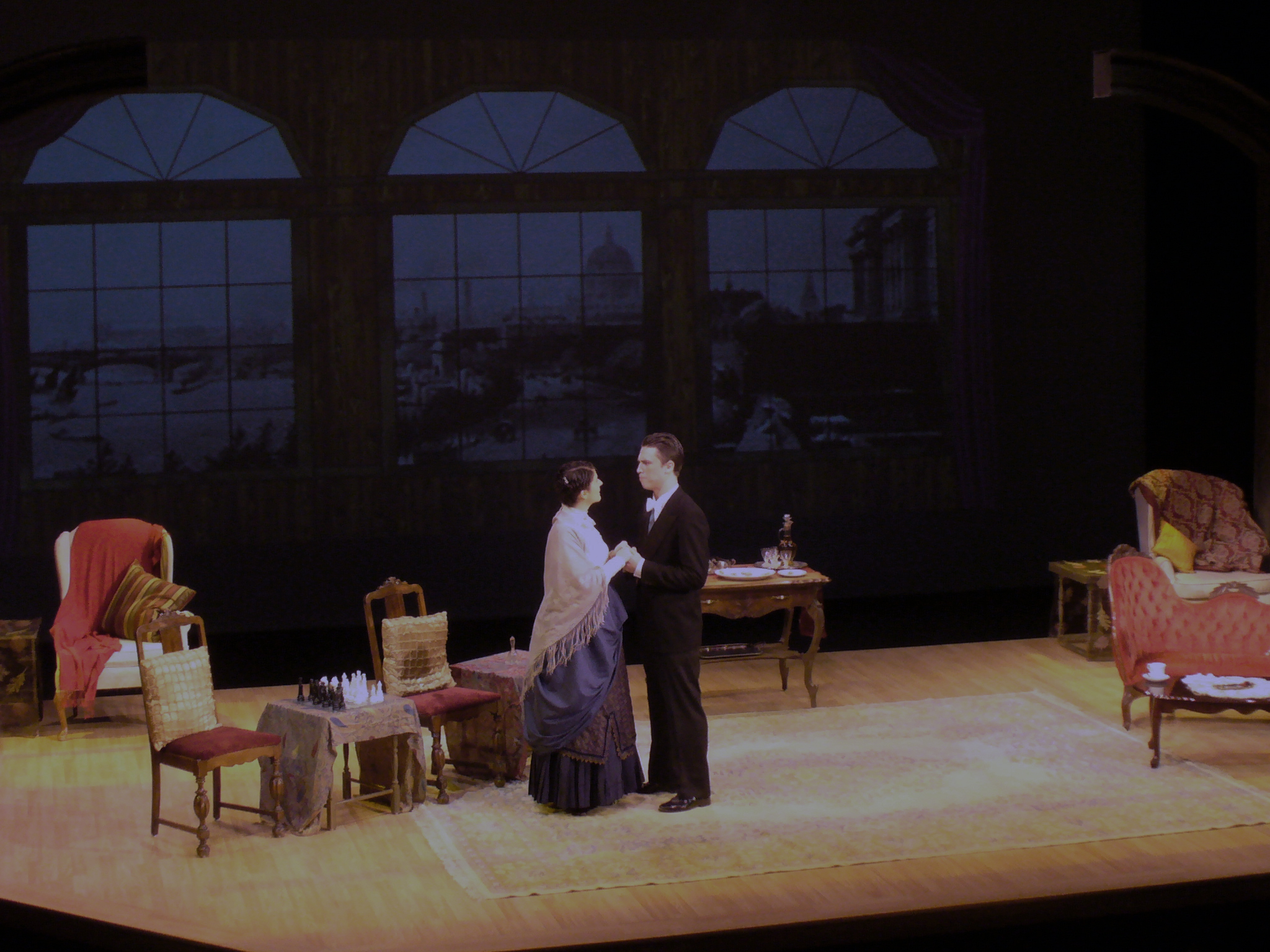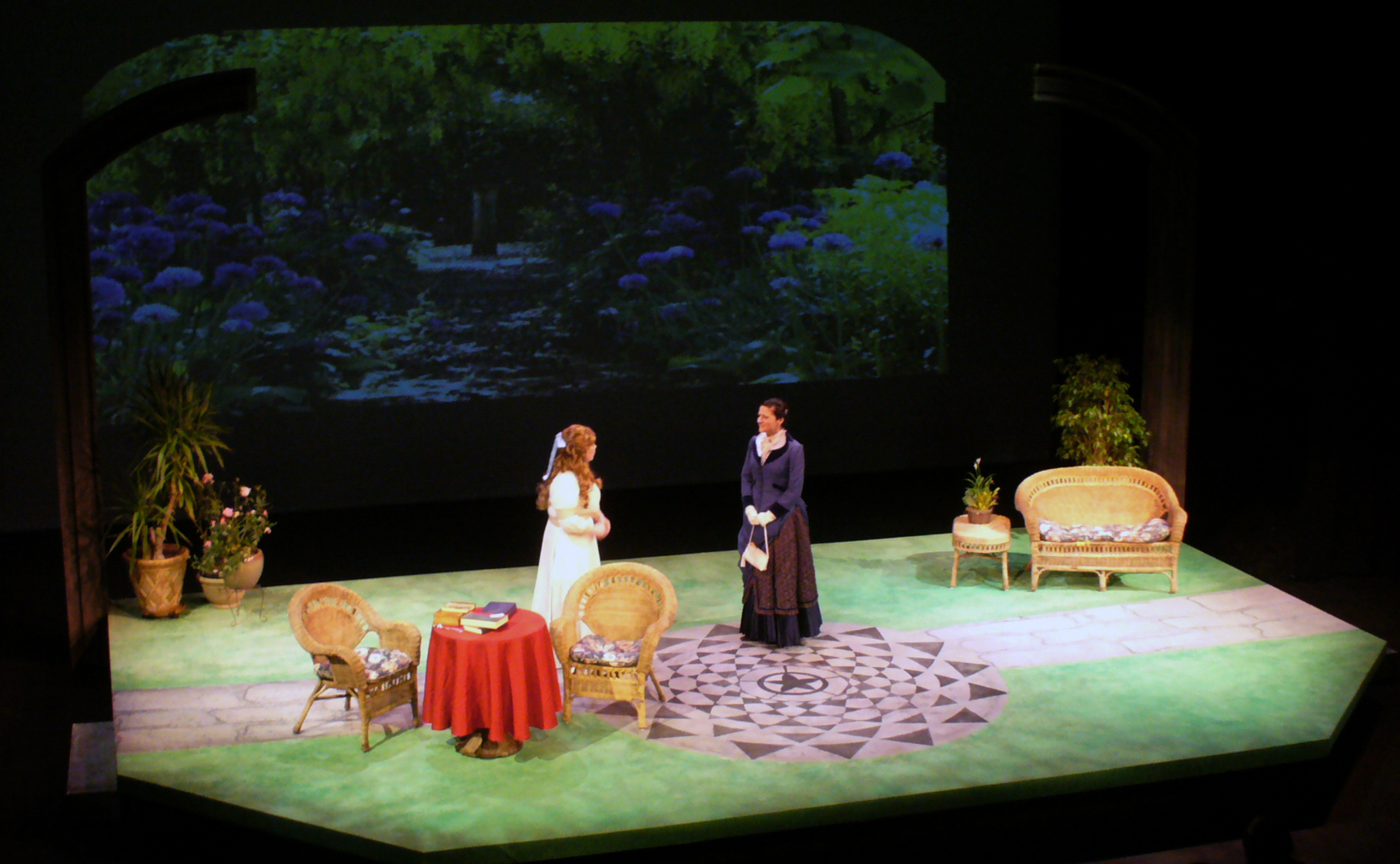 Scenic Artist

Phillip Grayson
October 2011 THE IMPORTANCE OF BEING EARNEST.
EASTERN MENNONITE UNIVERSITY THEATER
scenery and projection design by phil grayson
Photo 1 shows the first act apartment with the paltform covered with laminate flooring.
Photo 2 shows the second act garden with a canvas floor painted with Rosco Iddings deep colors.
The canvas floor covering was applied by the crew during intermission. The floor cloth was sized with starch as per Lynn Pecktal's DESIGNING AND PAINTING FOR THE THEATRE. The Iddings Deep Color remained flexible as the floor was alpplied and removed at least 25 times.