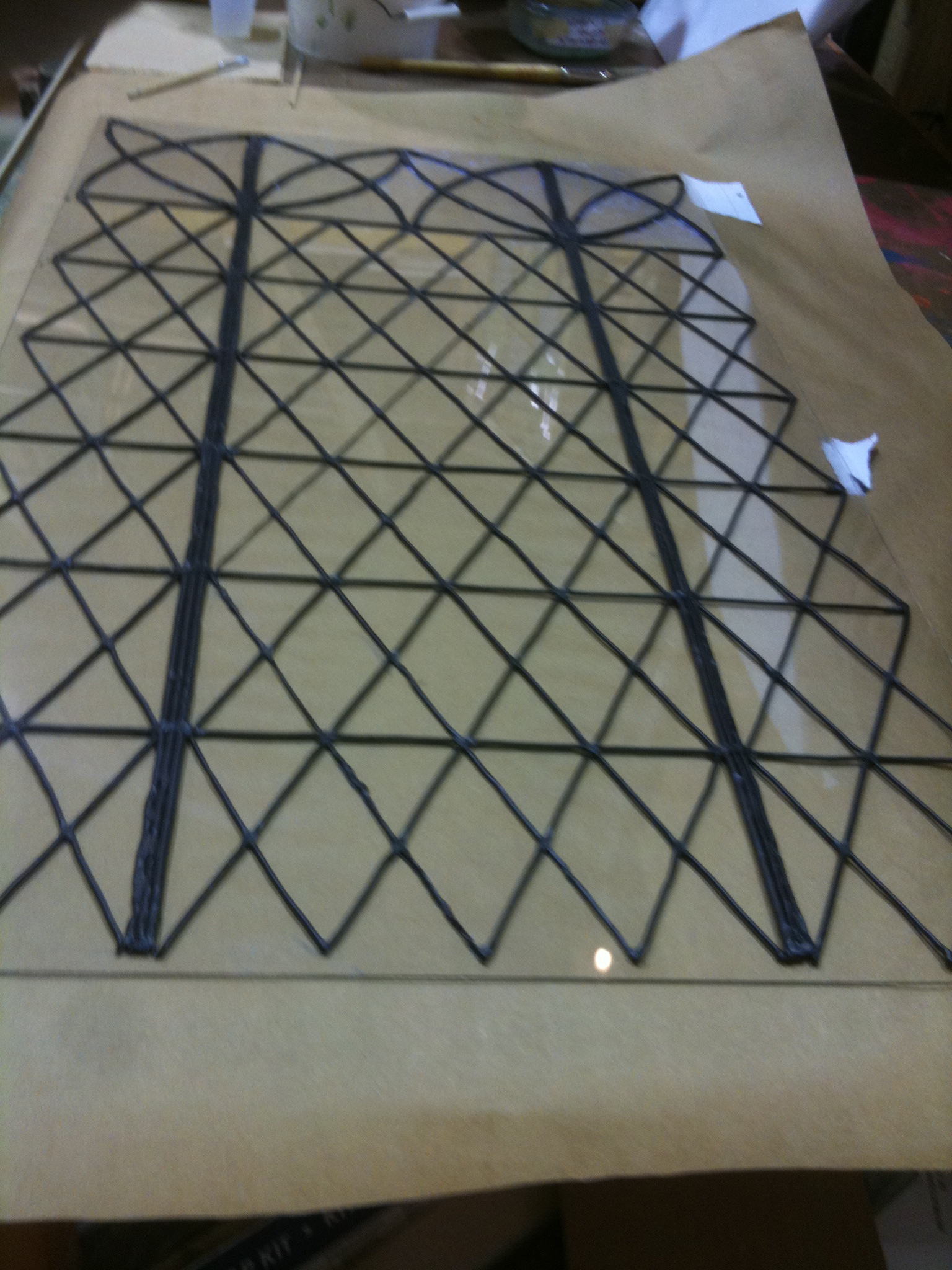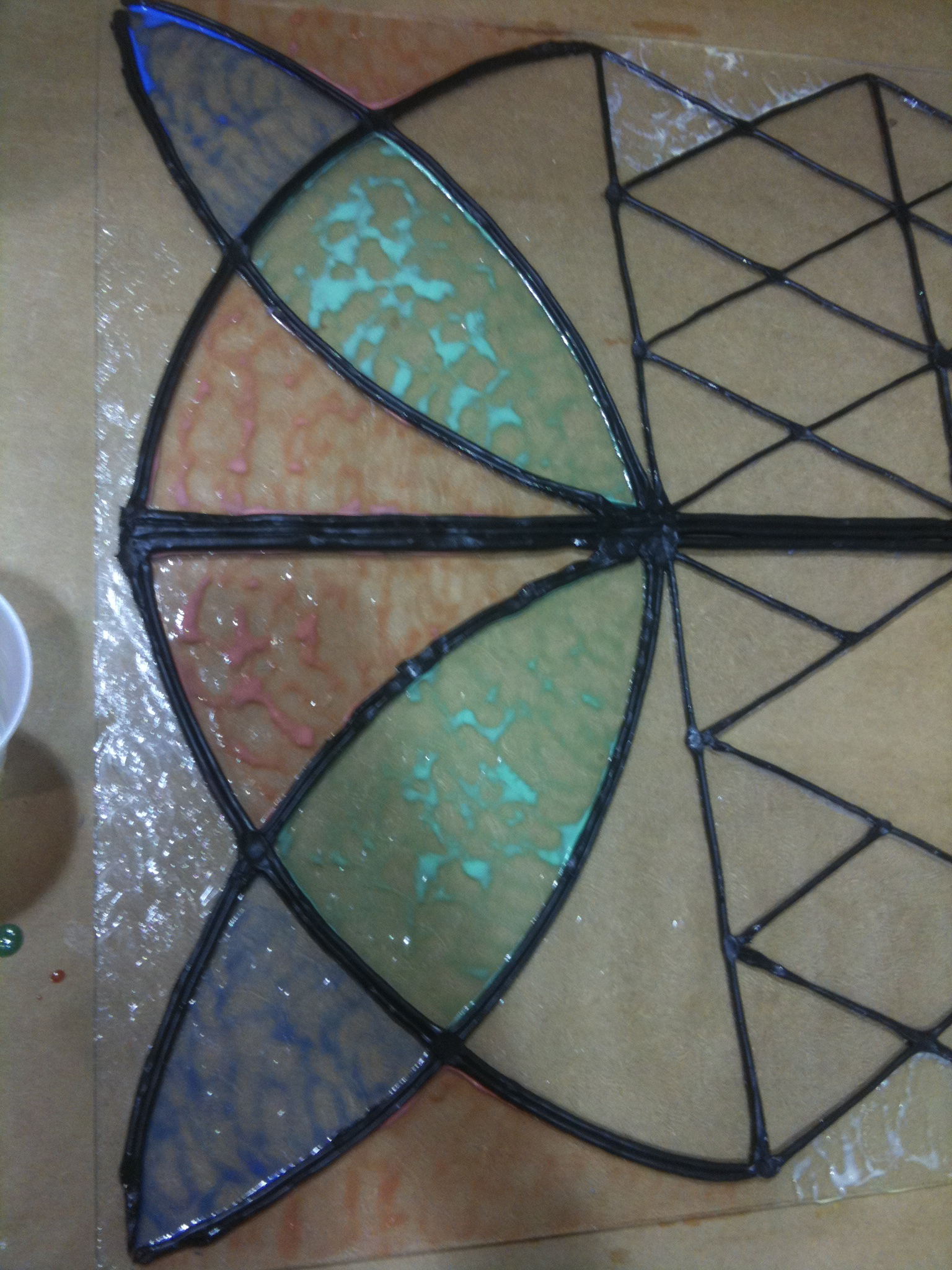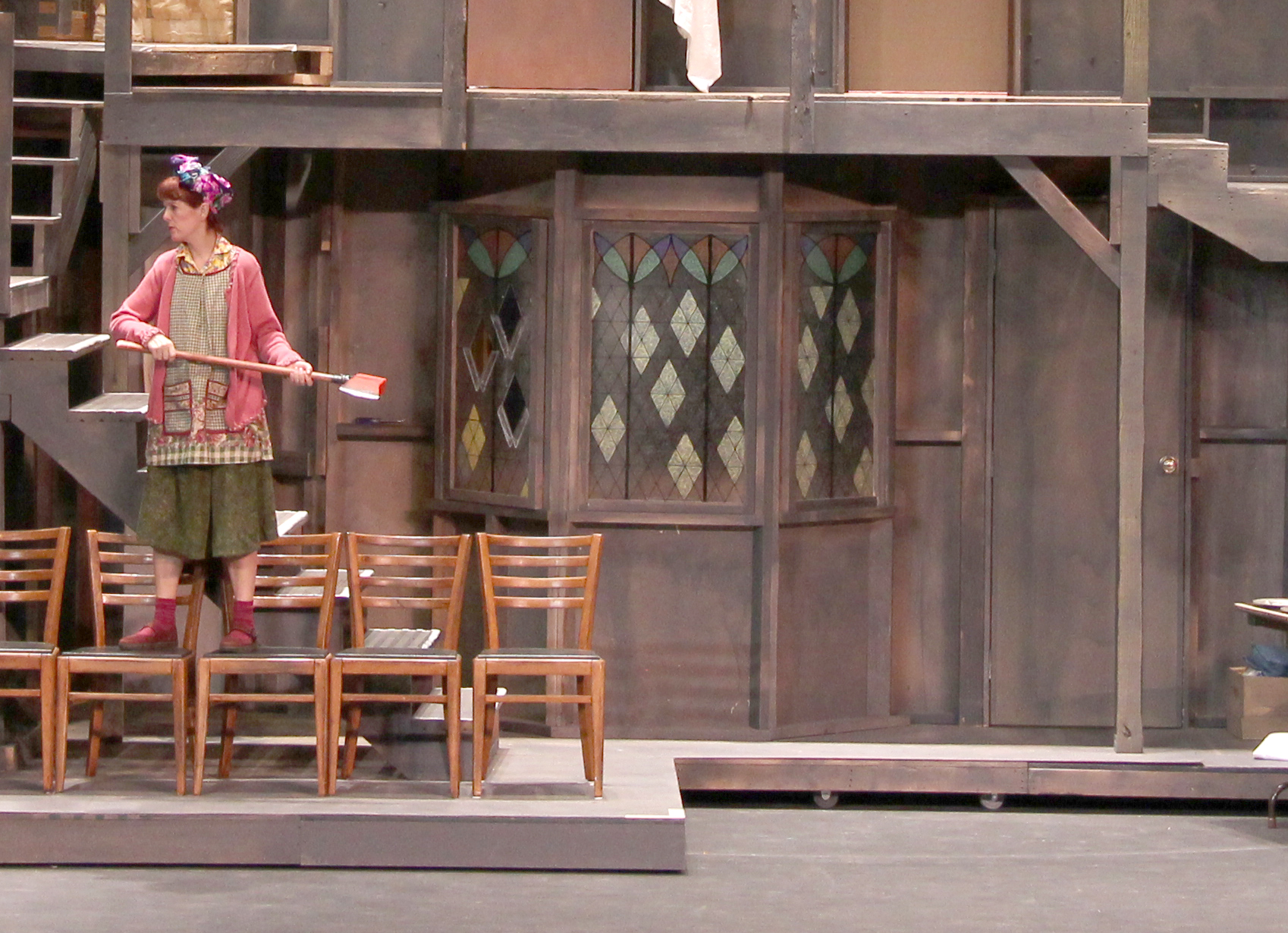 Scenic Artist

Jordan Butler
During our fall season at Oklahoma State University we staged a production of Noises Off. Required for the set was a stained glass bay window. To create the stained glass effect we used Rosco Crystal Gel as follows:
1. Begin with a sheet of plain plexiglass cut to size.
2. Use caulking to create the boundaries of the "panes" of stained glass.
3. Apply Crystal Gel with brush within panes to create desired stained glass texture. Be sure not to leave any spots without texture, as they will stand out dramatically. Let dry.
4. Apply mixture of Rosco Off Broadway Scenic Paint and Crystal Gel on top of first coat, creating the same texture. Let dry.
5. Install finished "stained glass" window.